The Joy of Painting
Adult art classes on the Northern Beaches Sydney.
I offer weekly acrylic/oil painting classes in a relaxed atmosphere on Sydney's Northern beaches. Classes are designed for all levels of ability, where you can learn new techniques and develop your own style. I have been enjoying teaching painting classes on the northern for over 15 years and currently teach at 54 Darley Street, Mona Vale, directly above The Mona Vale Art Shop.
Painting Lessons are Designed …
for you to have fun while expressing yourself creatively
to simplify the painting process, ideal for beginners, and advanced students that want to loosen up and work freely and quickly
to show a new way to see shapes, colour, light and shade
to encourage students to develop their own individual style
to experiment with different techniques and materials
with each term different so you keep learning something new
to suit all levels
oil painters will learn how to build paintings with oils using the FAT OVER LEAN approach  and discuss different mediums such as linseed oil, cold wax etc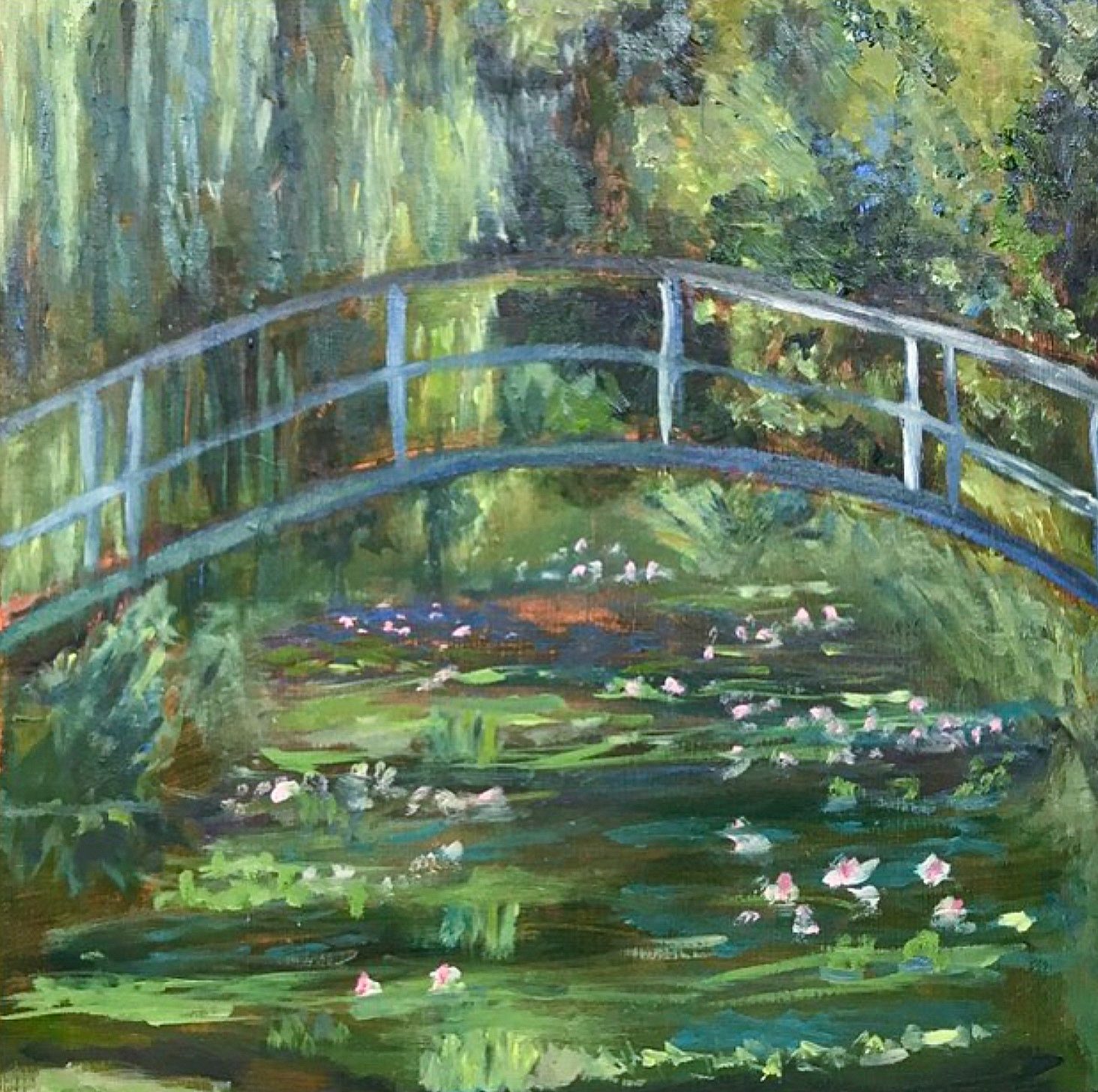 Art Classes Structure and Curriculum
In this 8 week course, students will start the first four weeks learning different techniques or approaches to painting. The last four weeks of classes are free choice, a time for the students to work on subjects that inspire them. Each term the theme or technique is different.
TERM ONE: February 9/10
TERM TWO: May 11 – June 20
TERM THREE: July 27 – Sept 15
TERM FOUR: Oct 19 – Dec 1
ACRYLIC/OILS DAY CLASSES
Thursdays 10am – 12:30pm
ACRYLIC/OILS NIGHT CLASSES
Wednesdays 7pm – 9:30pm OR Thursdays 7pm – 9:30pm
COST PER TERM
WEEKLY ART CLASSES
$350, 8 weeks, 2 and 1/2 hour classes
Material list available/emailed to you when booking.
CASUAL CLASSES
$50 per class, $55 (incl materials, except canvas) subject to availability. Students attending 5 classes or less are advised to pay casual rates.
PRIVATE CLASSES
I offer private classes and consultations in my personal studio. (Currently no timeslots are available)
I will discuss what style you would like to develop and what media you would like to work with.  We will work 1 on 1 to create your own unique style. All levels welcome.
Cost: $100 per hour. Location: 64 Darley St, Mona Vale NSW Australia
SPECIAL WORKSHOPS
Half day and all day workshops also available- watch this space- or contact me to be put on my email list to be updated with new workshop information.
OIL PAINTING FOR BEGINNERS
Learning From The Old Masters – 22 January 2023
Have you always wanted to work in oils but didn't know how to start? Have you wanted to start painting but felt too inexperienced? Then this all day workshop, copying from the old masters such as Van Gogh and Matisse, is for you! During this workshop specifically designed for complete beginners, you will learn the following…
How to begin a painting
How to capture light and shadow and mix colours
The fat over lean method
Different brush strokes
Different oil solvents/mediums
Environmentally friendly ways to clean up paints
A selection of images for you to print out and a materials list will be sent after booking.
Suitable for Beginners in oils from 16 years – ADULT
Sunday, January 22, 10am – 4pm
Cost: $200, bring your own materials, or $230 paints and mediums included.
Bookings call Laurie: 0404 773 866
Student Work
OTHER CLASSES
TRAVEL SKETCHING CLASS- SKETCH ON THE MOVE
With a focus on experimentation and self expression, be lost in the moment. De-stress through the joy of travel sketching and create a daily living practice.
Classes will allow you to get practicing sketching with techniques designed to tune you into your surroundings and increase confidence. Drawing with different mediums, including pencils, pastels, gouache, and pen and ink. You will explore, contour, line, gesture, mark making, shape and tone.
This course will help you to sketch on the move and in different indoor or outdoor locations on Sydney's beautiful Northern Beaches.
Wed 10am – 12:30pm, meet up at Sydney Art Space
Cost per Term
WEEKLY ART CLASSES
$275, 5 week term, 2  and 1/2 hour classes
all materials included except for sketch book, please bring your own
OCCASIONAL CLASSES
Portraiture- 8 week course starting with pencil, pastels then on to paint. Learning the basics of facial structure and skin tones.
Printmaking- 8 week course- using safe printing practices, we will cover aluminum etchings, drypoint etchings and monoprints.
Drawing 101- is the basics for almost all art forms. We will be covering the structure of things, patterns in nature, and perspective or anything you really want to learn to draw. We will be exploring shading and line using a variety of medium – pencils, charcoal, ink etc
POLICIES
Missed classes and refunds: NO refunds or transfers to workshops for missed classes or rolling unattended classes into a following term.
However, missed classes can be made up during your enrolment period with a limit of two make-up classes per term. Make up classes are subject to availability in a suitable class.
Please make contact with teacher within three business days if you miss a class. Students must be booked in to attend make-up classes. (Please don't arrive for a make-up class without booking as there may not be space).
Payments: Payment for classes is due before classes begin or first week of term-NO exceptions
Bookings / Contact
Contact me to book in or for more information:
P: 0404 773 866
E: lauriemckern@gmail.com
Online Classes
With the help of a grant from Northern Beaches Council I have created an 8 part series on portraiture available FREE on YouTube. To watch go to youtube and search LaurieMcKernArtTeacher.
Also available on YouTube -everything you have always wanted to know about colour theory. Please remember to like and subscribe so more people know its out there to learn from. It is my first series of online classes ever, please forgive the first lesson where I hadn't figured out yet that you need to film with the iphone horizontal!! I promise you, you will learn alot about colour in this series.